We are proud to announce the idolised privateer and one of Japans most well known Time Attack drivers; will make his official European competition debut this saturday at Swedish soil (Mantorp Park).
He travels with his crew chief of Scorch Racing, the team that built the Tsukuba semi-slick record breaking Nissan Silvia S15.
Also along on the journey is world-renowned and responsible for not only the S15 aero package, but on many WTAC-winning cars: racing aerodynamics expert Andrew AMB AERO Brilliant.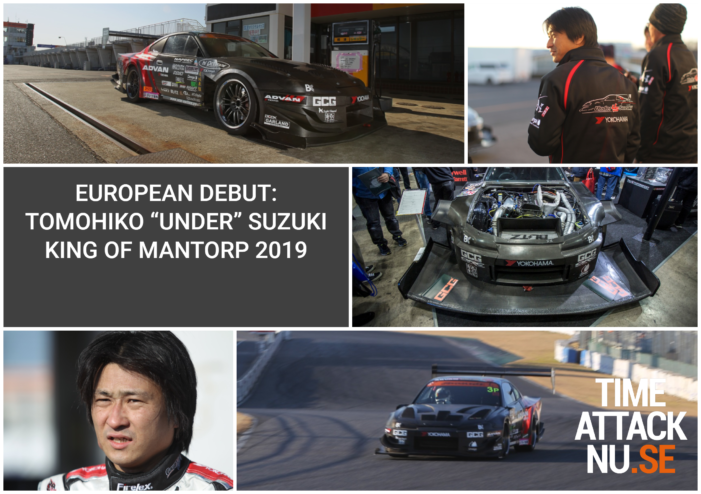 (Photos by Dino Dalle Carbonare)
*READ SPEEDHUNTERS PROFILE OF "UNDER" SUZUKI*
"King of Mantorp" has ever since 2015 been one of the biggest, if not the biggest pure Time Attack events in all of Europe. With sometimes close to 100 street, super and extreme cars rounding out a good turnout in crowd; its the main event of the Swedish Time Attack season.
"Under" Suzuki will be here as a special guest to meet his northern European fans mainly, and to get to know the Time Attack culture in of the worlds leading pure TA Championships.
Apart from several media obligations he will also be put behind the wheel of one of the most well-known and most winning semi-slick tyres in the country: THE PHANTOM SUPRA (CLICK FOR FB), driven and built by one of the championships founders (Robin Antonsson, Gothenburg).
Apart from this he will be signing autographs on (free) memorial cards in the pit area if you can catch him, please bear in mind Mr. Suzuki speaks no english.
We encourage all international followers to join the TIMEATTACKNU FACEBOOK where our logistical partners SLC RACING will host a live stream on saturday, so you can catch "Under" doing his competition debut.
We'd like to thank AMB AERO for the partnership to lead to this hero of the sport to attend.
Big thanks also to to our main sponsors this season: VEIDEC, SKRUVAT and SWEDOL.