Vi är otroligt stolta att återigen släppa högt förväntat material från Sveriges Time Attack mästerskap, arrangerat av Timeattack.nu.
Denna video är en "throwback" av material från finalen 2012 på Mantorp Park, för att fira vår återkomst där nästa säsong 2014.
Dessutom bjuder vi på en glimt av vår otroligt lyckade PR-träff i samband med STCC "Grande Finale" på nämnda bana tidigare i September 2013.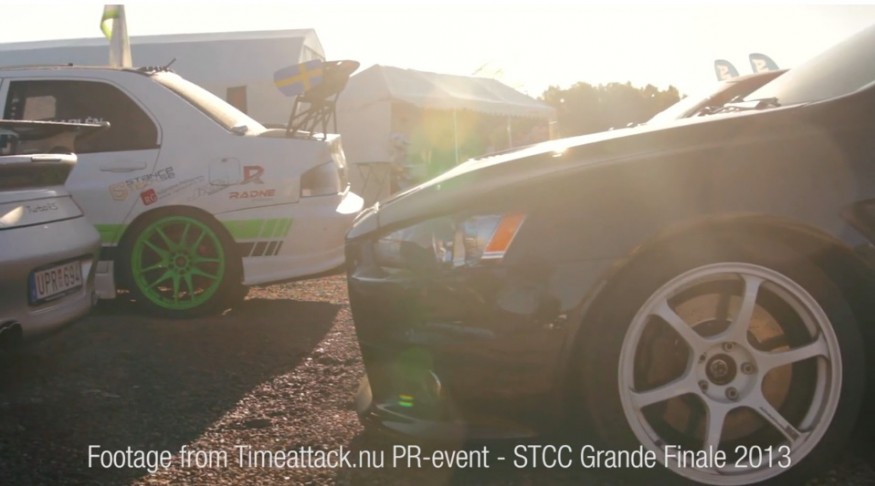 Vi teamade då ihop med Sveriges och Skandinaviens största Racing-cirkus för att få visa upp oss i depån, och flera lojala förare ställde upp- och hade en toppendag.
Dessutom passade vi på att spela ut ett spännande kort inför 2014, när ett samarbete med Video & Ljud eventbolaget PROSTAGE (KLICKA!) backade upp oss med deras 18.4 kvadratmeter (!) stora LED-skärm som hela dagen rullade vackert Timeattack.nu material vid huvudläktarna.
Framtiden ser ljus ut för Sveriges renodlade Time Attack-mästerskap i 2014, och dagen efter vår officiella prisutdelning 12 Oktober; så offentliggörs strörre delar av kalendern och tunga punkter i "Vision 2014" prospektet.
– – – – –
"WILL I SEE YOU ON THE OTHER SIDE": Swedish Time Attack Championship [ Timeattack.nu ] – The return to Mantorp Park 2014 from Superior Media on Vimeo.
– – –
The Swedish Time Attack Championship (timeattack.nu) celebrates its official return in 2014 to fabled track Mantorp Park with this video by Superior Media- with previously unseen crisp footage from the 2012 final of the series.
You can view the full results of that event here: timeattack.nu/2012/08/resultat-rond-3-alla-tider-och-vinnare-fran-mantorp-park/
Timeattack.nu is more then just a championship, its a lifestyle-oriented brand where the surging passion for real Time Attack bonds everyone; from Drivers to Sponsors, Tracks to supervisors- and most important our followers & fans.
With a keen dedication to spreading the vibe of the sport through quality media and driver oriented events, we enter the 2014 season with two highly succesful years more ambitious then ever.
The video also features fresh material from a 2014 PR joint-venture with Swedish Racing series stcc.se. We were present with several of the series Drivers and their cars during the big "Grande Finale".
We also partnered up with Hi-end Video & Sound-equipment company pro-stage.se, who brought a 18.4 squaremeters (!) big LED-screen where thousands of people watched (unreleased) TA.nu videos.
Both these partners are a part of the vision 2014 plan, which will be fully unveiled in different chapters throughout the course of autumn. New tracks for next years calendar released October 13th!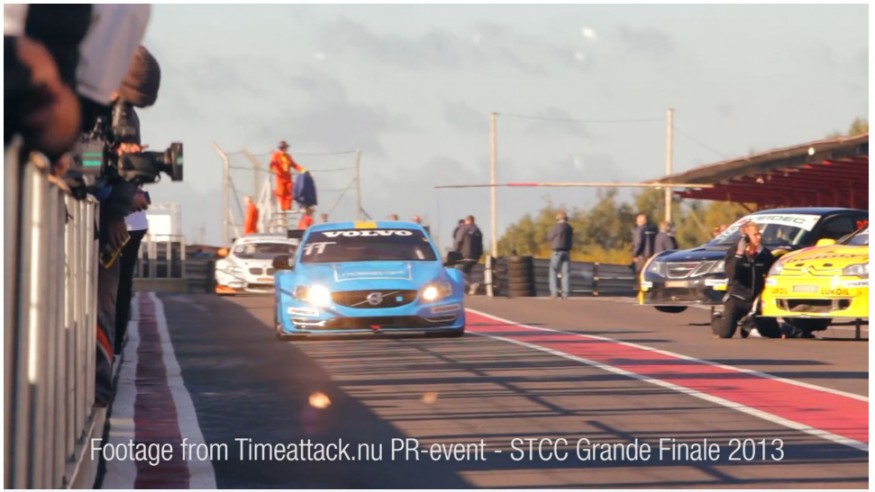 (Next season the Timeattack.nu Swedish Championship in Time Attack will be present at this same track, we cant wait!)
FOLLOW US ON FACEBOOK: facebook.com/Timeattacknu
– – –
CREDITS:
STORYBOARD, FILM & EDIT: David Johansson
Thanks to:
STCC – stcc.se
PROSTAGE – pro-stage.se
MANTORP PARK – mantorppark.com
SCANDINAVIAN PHOTO – scandinavianphoto.se
…and the rest of the Timeattack.nu family!